The Varden Hotel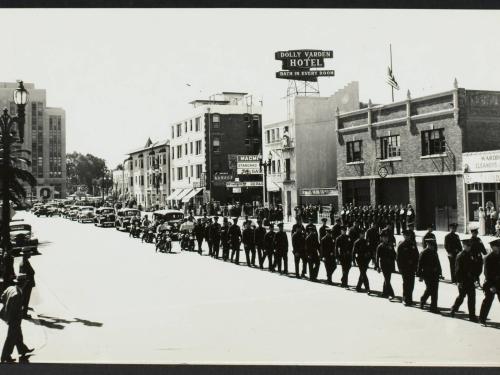 Hotel Overview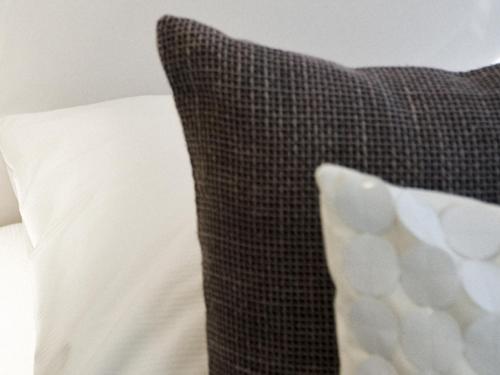 As you enter the "Historic-Chic" Varden Hotel of today, you will experience a European style boutique hotel full of history and contemporary design. Still a 35-room hotel, The Varden Hotel is also going "Green" with mini rain showers, and low-flow Toto toilets, in every room. Each hallway has 5 historic airshafts, which have been transformed into natural light sources, reducing the need for additional electrical power during the day.
Guest rooms all boast 9-foot ceilings, custom-made glass shelves and desks, flat screen HDTVs, designer lighting and furniture, and state of the art individual climate controlled heat and air conditioning. With Simmons Bouvet Island Plush Pillow Top mattresses set atop custom designed platform beds made exclusively for The Varden Hotel, guests will feel like they are sleeping in the clouds. Bathrooms are sleek and sophisticated with white round penny mosaic, and cultured marble subway tiles that stretch floor to ceiling. Guests will find exquisite, rounded mirrored lights over each sink, created by Designer John Kovac. 300 thread count sheets and super-plush linens will envelope you in luxury that only a boutique hotel can provide.
In the late afternoon and evening, enjoy the full Varden Hotel experience with a wine and light snacks reception served in the lobby. The Varden will make you feel like your home away from home.
The award winning Varden Hotel is the first European style downtown Long Beach boutique hotel, and it's an experience you won't want to miss.
Hotel History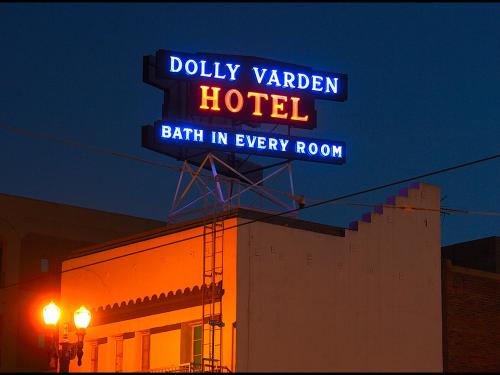 The historic Varden Hotel, a Downtown Long Beach Boutique Hotel, has a rich and eccentric history, which makes it a true downtown Long Beach Landmark. Originally built in 1929, the 35-room Varden Hotel has been a prominent visual feature of downtown Long Beach for 80 years.
Named after a colorful and eccentric circus performer who horded jewels, Dolly Varden lived in San Jose, but had an admirer who lived in Long Beach, and wanted her closer. The legend states that Dolly Varden's admirer was a wealthy man, somehow related to the Bixby family. He bought the hotel for her and she lived on the top floor in a penthouse. Dolly Varden died in the 1950's and is buried next to her lover near San Francisco.
The 1935 sign on the roof of the hotel was given city landmark status in 1995, and will remain in place after the renovation. The sign's landmark status was partially granted based upon the message on the sign, evoking the nostalgic flavor of Long Beach's past as a prominent beach resort town. The remaining basis for landmark status is its silhouette and shape, typeface of the letters, and the use of neon and metal supporting struts. These are all typical of "thirties signs," and therefore, historical significance.