The Varden Hotel Complimentary Guest Services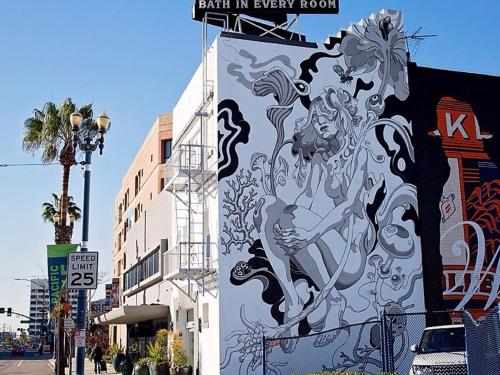 The Varden Hotel believes that certain amenities should be standard for guests to enjoy. These complimentary services allow you to forget about small inconveniences found at other hotels and allow you to focus on relaxing in beautiful Long Beach, California. Begin each night with a complimentary wine tasting at The Varden Hotel before setting out to explore the local hotspots. Then after a relaxing night's sleep, wake up to rejuvenate yourself with a satisfying, complimentary continental breakfast including juice, muffins, yogurt, tea, and coffee. The Varden Hotel also realizes that easily accessible internet is not a luxury, it's a necessity; so complimentary high speed wireless internet is also provided for your convenience.
24 Hour Self Parking - $12.00 per night directly adjacent to hotel. (price subject to change).
Reduced Gold's Gym Rates at The Varden Hotel
The Varden Hotel has partnered with the Long Beach Gold's Gym to offer its guests discounted daily rates and access to the gym's large weight training room, state of the art cardiovascular equipment and fitness, spin, stretching classes and much more. It's just one more thing The Varden Hotel does to make your stay here as comfortable as possible.
For More Info About The Gym:
Please Call: 562-436-4653
Or Visit: www.GoldsGym.com