Los Angeles and Orange County Day Trips
There is so much to do in Southern California it can be hard to choose where to begin! The Varden Hotel's proximity to Los Angeles and Orange County area attractions gives you the perfect opportunity to go on an exciting day trip. Read on for our guide to the top attractions to get you started on your adventures. Our guest hosts at the hotel will be eagerly awaiting to assist you in planning your days in Southern CA when you arrive for your stay with us!
Experience Hollywood Entertainment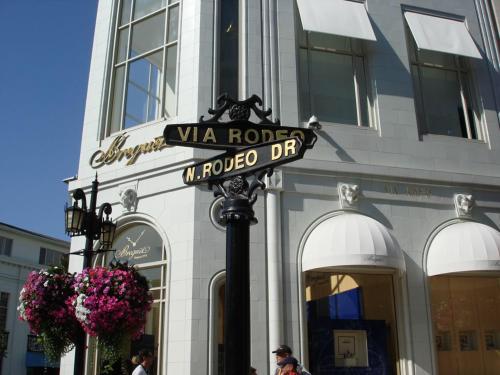 The Hollywood Walk of Fame is the most famous sidewalk in the world where Hollywood's most notable celebrities are celebrated. Every visitor to L.A. should experience a stroll along this famous sidewalk at least once in their lifetimes. Fans of movies and the most celebrated people who make them will love spotting their favorite famous names in the sidewalk.
TCL Chinese Theatres is the quintessential Los Angeles movie theatre located on Hollywood Boulevard. It's the spot where movie stars gather when the premiers of their latest films are released to the public. The beautiful building is elegantly designed and offers the best screens to view the latest movies on.
Tour homes of movie stars with one of the many great tour companies. See the fabulous homes of your favorite celebrities like Tom Cruise, Bruce Willis, and Katy Perry. You'll see well-known places like Mulholland Drive, the Sunset Strip, and Bel Air where the most beautiful luxury homes are located.
Must-See Music, Sports, And Excitement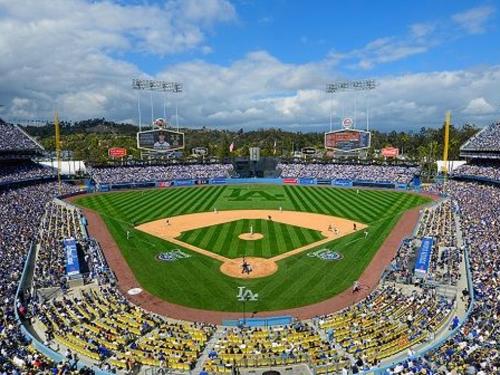 Staples Center is a world-class event arena known for hosting the best musical performers by today's most popular stars. They're also the home of the L.A. Lakers and Clippers basketball teams where you can catch a game during the season.
Dodgers Stadium is the official Major League Baseball Park for the L.A. Dodgers and it's a must for baseball fans visiting Los Angeles. Experience the fun of live baseball surrounded by the cheer of thousands of fans as the crack of the baseball bat sends the ball soaring into the crowd.
The Los Angeles Angels play their games in Anaheim at Angel Stadium. Lucky enough to have two major league baseball team, Los Angeles is a hot pick for baseball lovers. The Angels have a great dedicated fan base who make attending the games a blast.
Art, Luxury, And Fashion For The Sophisticated Day Trip
The Getty is L.A.'s premier art gallery featuring installations by the most important artists of our day as well as a permanent collection from prominent artists of times past. View a variety of mediums including sculpture, glass, painting, photography, film, and performance art. This is a must-see attraction for art lovers.
The Strip on Sunset Boulevard has been one of the most famous places in Hollywood since the 1950s. It's more than a place where you might see a movie star. There are delicious restaurants, boutique shops, music stores, and book shops lining the street.
Rodeo Drive in Beverly Hills is one of the hottest spots in the world when it comes to luxury shopping. The biggest names in fashion like Anne Fontaine have shops located here. The boutiques, cafes, and swanky hotels are a must-see for fans of luxury fashion.
Orange County Is Where Your Beach Adventure Awaits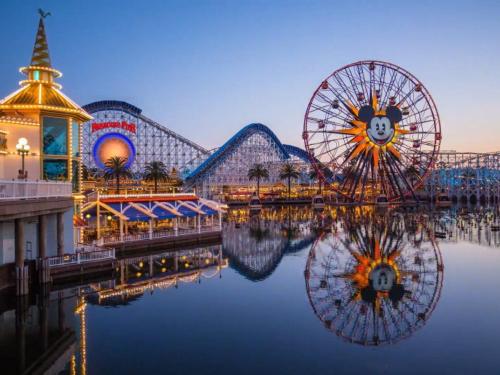 Balboa Island is so much fun because you have to take a ferry to get there. Technically a part of Newport Beach, Balboa Island is it's own world where you'll find shops, restaurants, and entertainment on the pier. Take a boat ride, rent a bicycle, or splash around with the kids in the Pacific.
Huntington Beach is a traditional Southern California beach complete with surfers peppering the water as they hunt for the biggest waves to ride into shore. If you've always wanted to learn how to surf, Huntington Beach is the place to go. The pier here is also packed with stuff to do like kid-friendly restaurants and a large shopping area.
Crescent Bay is one of the most beautiful Southern California beaches with it's pristine coastline and azure waters. Explorers who enjoy snorkeling and peeking into tide pools will love it here. Seal Rock, known for its sunbathing sea lions, is located just off the shoreline, and makes Crescent Bay a must visit.
Fun For The Whole Family
The Santa Monica Pier offers fun for the whole family. Located on Santa Monica's beautiful beach with its fine sand, warm sunshine, and crystal waters, this is a fantastic place to spend the day. The Pier has an amusement park complete with rides, carnival games and snacks galore. It's a popular spot with lively people and tons of fun.
Disneyland is the ultimate family fun center. Spend a day visiting the magical kingdom where you'll get to meet your favorite Disney princesses and characters. Sail the high seas with pirates, adventure through exotic jungles, and fly into space. At night the park explodes with dazzling firework displays, light shows, music, and parades.